WNC's premier trophy smallmouth and striped bass guide service
Come spend a day on the water with the fishing guide service that the locals choose! We offer guided fishing trips of a lifetime on our incredibly beautiful mountain lakes, where you will have opportunities for multiple species and make memories you will never forget. We offer top notch equipment, the most knowledgeable and professional local fishing guides, and pride ourselves on our reputation.
A typical guided fishing trip is 4 to 6 hours, although we have more options if you prefer. We do our best to meet you at a reasonable and convenient boat launch or secondary location, depending on which body of water we will be fishing and where you are staying. We provide all bait, tackle, etc., although you are welcome to bring your own equipment if you prefer. You show up and we take care of the rest!
We plan the trip of your dreams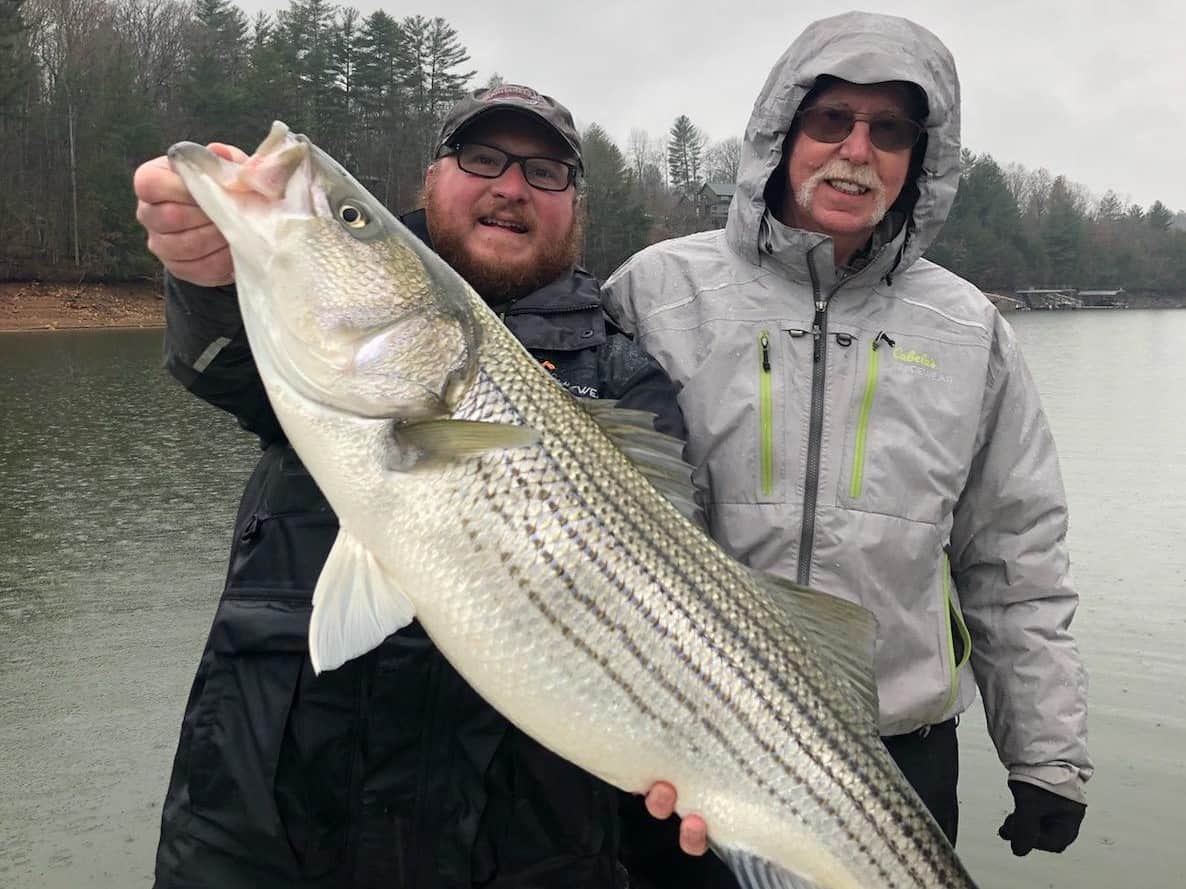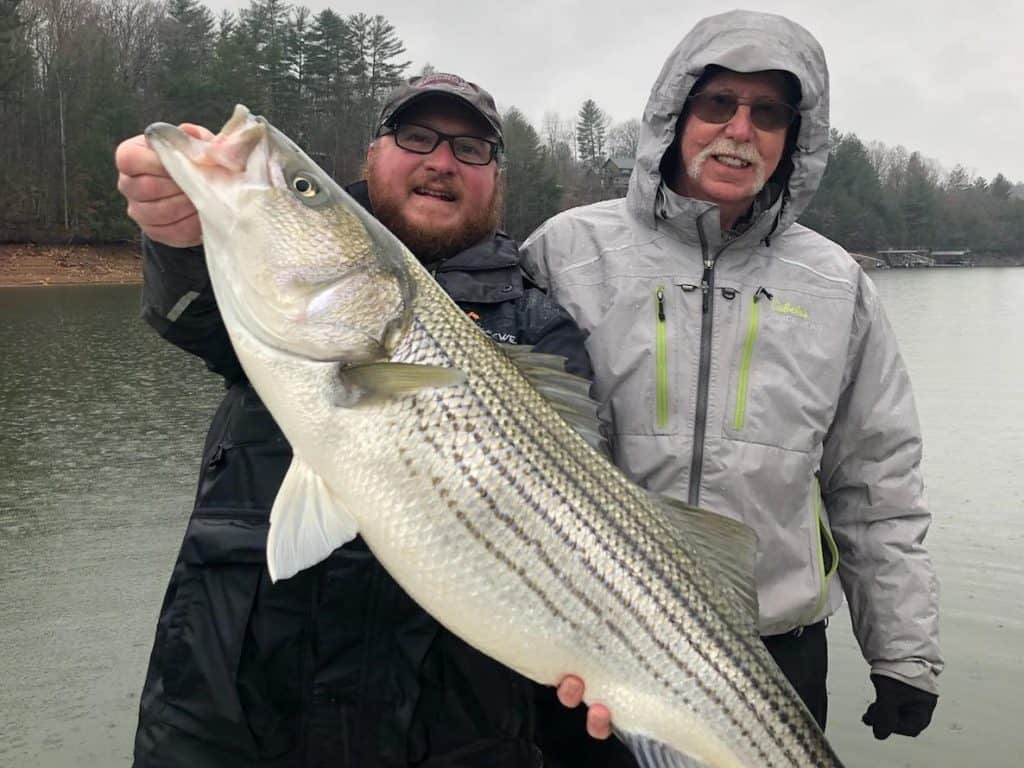 Mountain Lakes Guide Service has more experience on our local bodies of water than any other fishing guide service in the area. In fact, we have over 30 years of local experience, and we have been guiding since 2013.
We are THE fishing guide service that the local tackle shops and marinas recommend, and have acquired our reputation through our professionalism, courtesy towards property owners and other fishermen, work we have done towards conservation of our fisheries (we have participated in multiple studies for the NC Wildlife Resources Commission), and our recognition of the fact that we are stewards of a truly special resource.
Most importantly, we have an amazing track record of success, with hundreds of clients catching their personal best smallmouth, striper, walleye, and multiple other species. We also have the ability to accommodate literally anyone, from a first time fisherman to a world class angler.
"I had my doubts as we cruised onto the lake in a steady 6am rain. But Aaron had us on the fish before daybreak. What a day! What a memory! Live here my entire life and could not believe the size of the fish we caught. Money well spent! Thanks for the amazing day!"
Jamie Barnett
Murphy, NC
"Had two incredible days on the water! Caught so many fish and went to two different lakes to vary the experience. Aaron is a fantastic guide and has such a great personality to go with it that really made our trip so much fun! Highly recommend using his service!"
Kristin Skoba
Houston ,TX
"I have had the pleasure of taking multiple trips on multiple lakes with Aaron Kephart over the past three years, and I highly recommend him. He is a true professional who is extremely knowledgeable about all the fantastic fisheries in Western NC. Most importantly, we always catch fish! The biggest smallmouth, largemouth, and walleye I have ever caught have been with Aaron. We've also caught trout, hybrid, and big stripers together. Great guy, will definitely use him again."
Steve Hunt
Cincinnati, OH
"I've gone with Aaron three times on three different lakes near Murphy, and each time, he has produced a great day with plenty of action, even on a few days when conditions weren't ideal. If there's a fish in the lake, he'll find them, and will have the right bait to catch them!"
Jason Ireson
Madeira Beach, FL